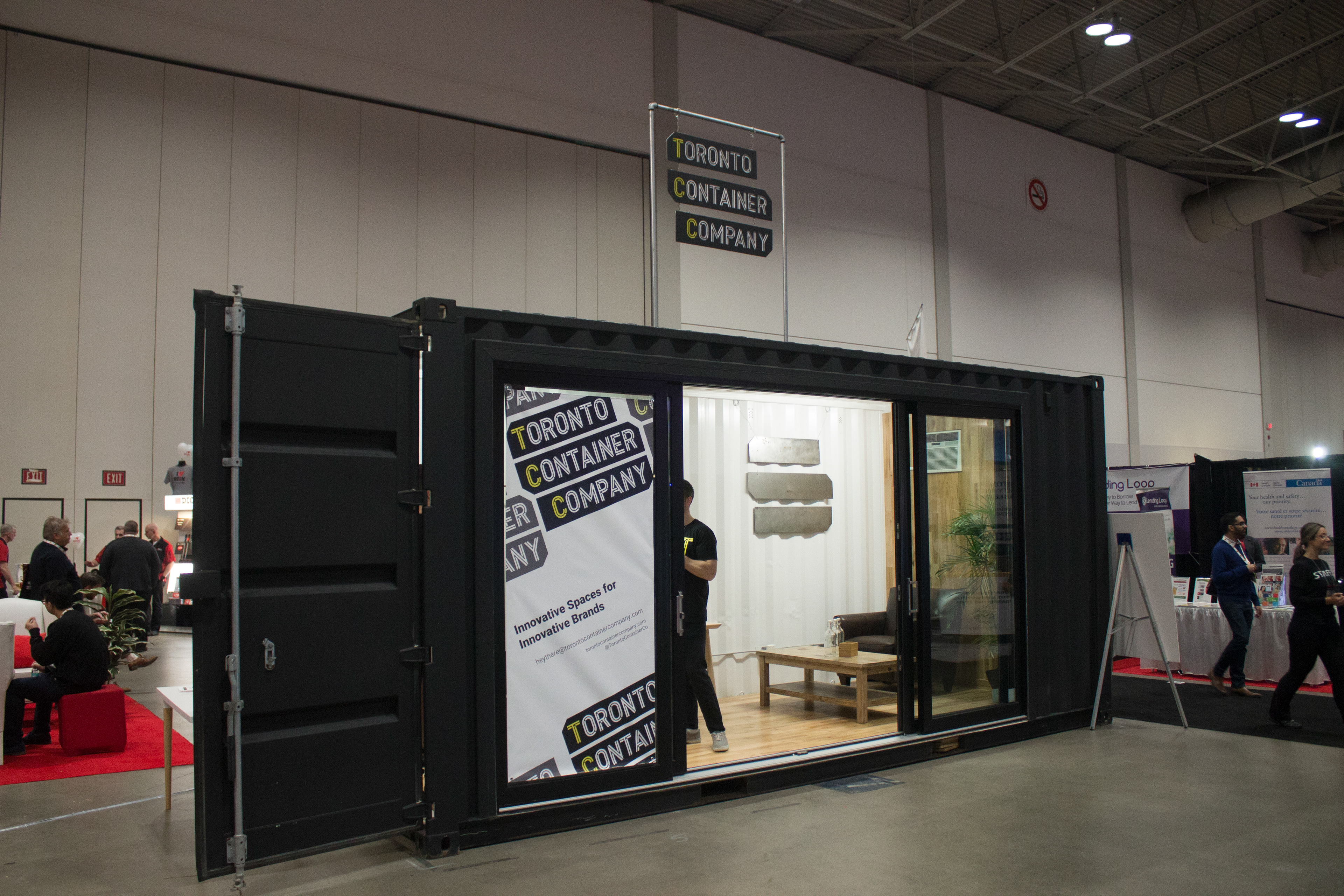 OmniWorx Inc. was contracted to use an existing font created for TCC to create a unique industrial brand. The brand was designed to attract the young entrepreneur with an opportunity to set up a storefront in a smaller, more affordable venue. TCC would offer these business owners flexible lease terms with affordable rates along with a unique venue to set up shop. The second target market were the young, hip, 20-35 year old crowd who are looking for a contemporary shopping and culinary venue to find new fashion forward products. 
We started the project by performing some preliminary research on the look of shipping containers as well as the "cargotecture" trend to come up with some initial ideas. We designed a logo that represented stacked shipping containers with the company names printed on them. This logo connects to both the young professional entrepreneur as well as the hip crowd and is professional enough to be presented in a corporate setting but still fun enough to be slightly outside corporate lines.
The backs of the business card uses the logo as a decorative element. The black portion of the card was covered with a Spot Gloss finish and we were able to print all three backs in the same package.