Ward 38 covers the communities in southern Scarborough along the Scarborough Bluffs bordered by Lake Ontario, Victoria Park Avenue, the CN Tracks and Grey Abbey Ravine. The ward includes five distinct communities, Birch Cliff, Cliffside, Cliffcrest, Scarborough Village and Guildwood Village each with their own unique concerns. My challenge was to come up with a brand that could unite these five communities under one candidate. 
The first graphic that I designed for the Campaign was a simple logo that conveyed what Gerard's campaign was focused on Kingston Road and its revitalization, represented by the green line as well as the maintaining of the bluffs represented by the blue line for the water. It also shows the wards north and south boundaries being the CN rail line and Lake. Gerard's name was set in bold, sans-serif type to give him more name recognition when placed on campaign signs and handouts.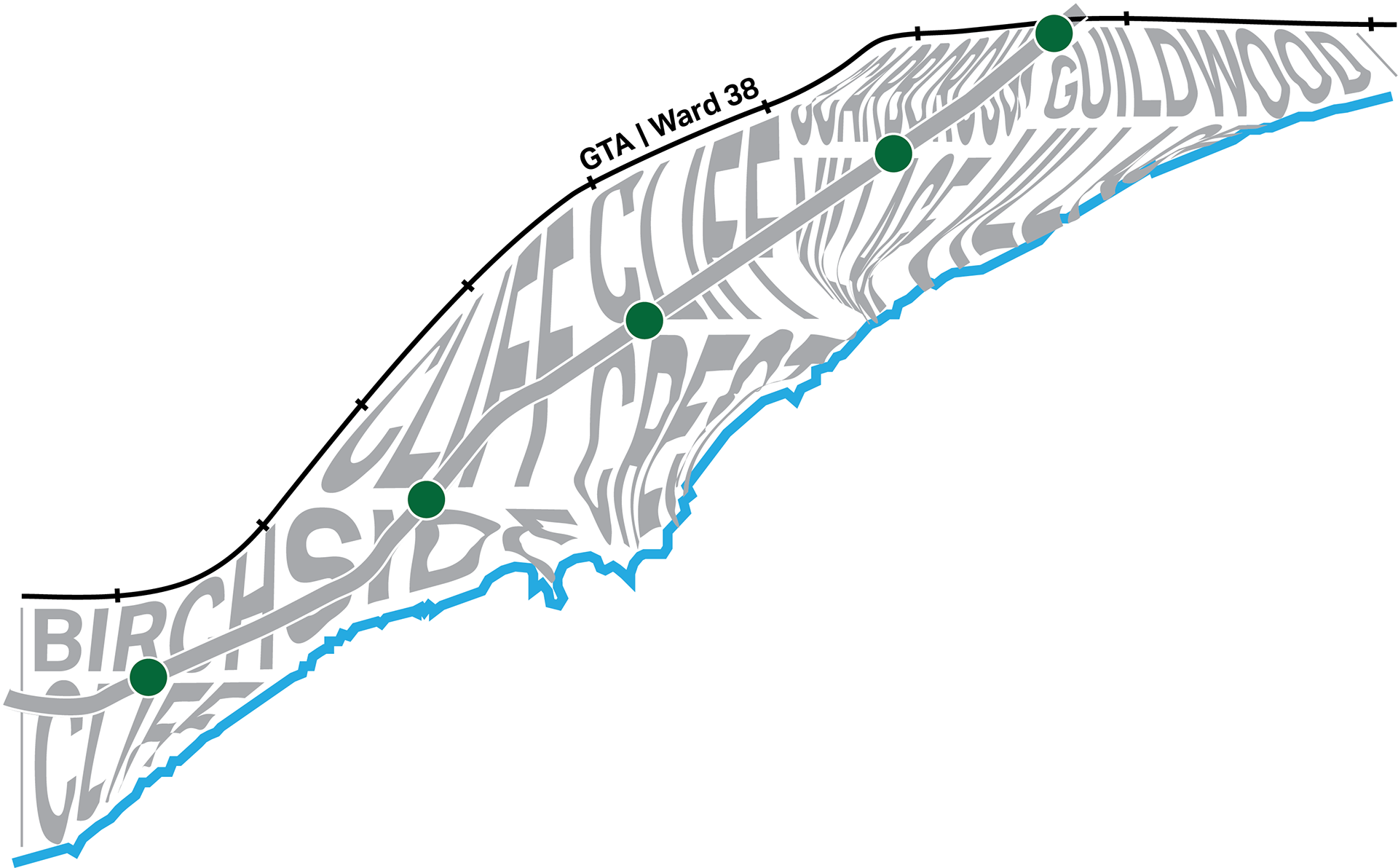 I decided the campaign needed a secondary graphic that really connected Gerard's ideas to the five communities of the ward. To do this I created a graphic map of the ward that Gerard nicknamed "The Whale." The purpose of this graphic would be for things such as headers on social media accounts for the campaign as well as other campaign collateral in conjunction with the primary graphic to solidify the platform that Gerard is running on. More details on its use will be provided as the campaign moves forward.
The Whale represents Gerard's idea that he wants to promote Ward 38 as a destination and not just an area that you have to drive through to get further east. The green circles at each community along the grey line representing Kingston Road represent not only Gerard's push for better transit in the area by representing stops on a transit line, they also show that each community in the ward has a distinct reason for people driving along Kingston Road to stop instead of driving on to Durham Region. It is also designed to show how connected these five different communities really are when it comes to issues surrounding Kingston Road, Transit and the Bluffs. (represented by the blue line)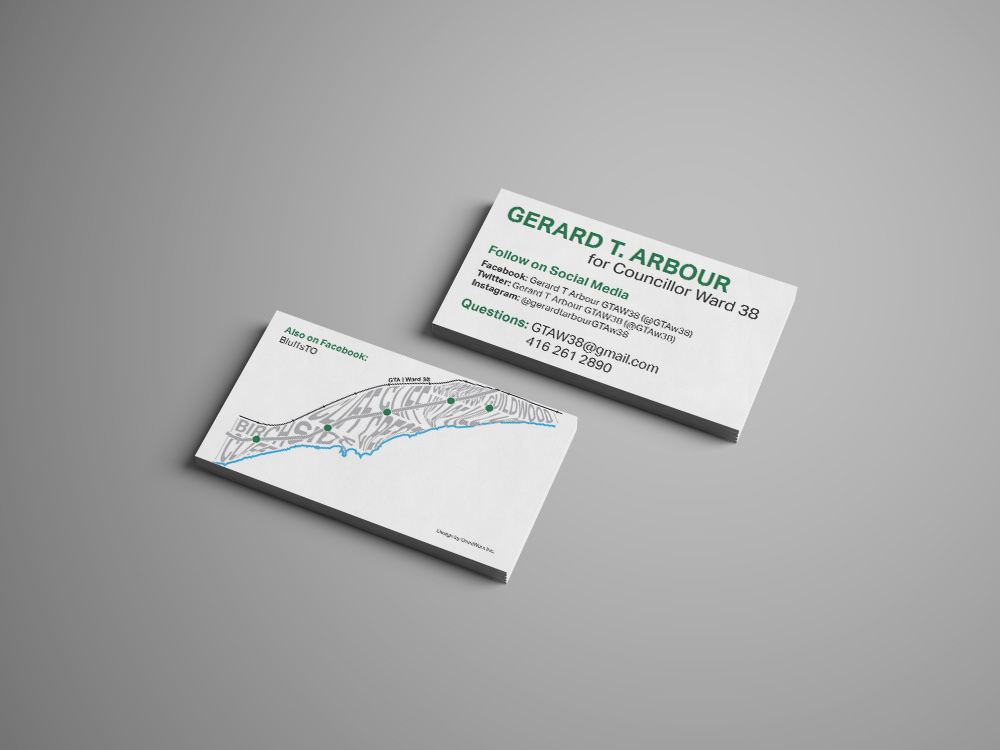 More to come as the campaign moves forward.