Below are some of the projects that I completed for the Ontario College of Teachers.
Doors Open Toronto
The Ontario College of Teachers participated in Doors Open Toronto 2017 to show the public a little bit of what the College does. The College needed a temporary bilingual signage program that helped visitors that were new to the building navigate their way around the different floors available for public viewing.The signs were seen by over 400 people who visited the College over the course of the weekend. 
I designed and produced in-house a complete temporary signage program that allowed guests that spoke both English and French to navigate the 3 public floors with ease. I also designed a pamphlet as a guide to what was on each floor that was given to guests on their arrival.
Although the College intended to only use these signs for Doors Open they were so well received by the public that they used them again for their June Council Meeting, Annual Meeting of Members and 20th Anniversary Stakeholders Reception.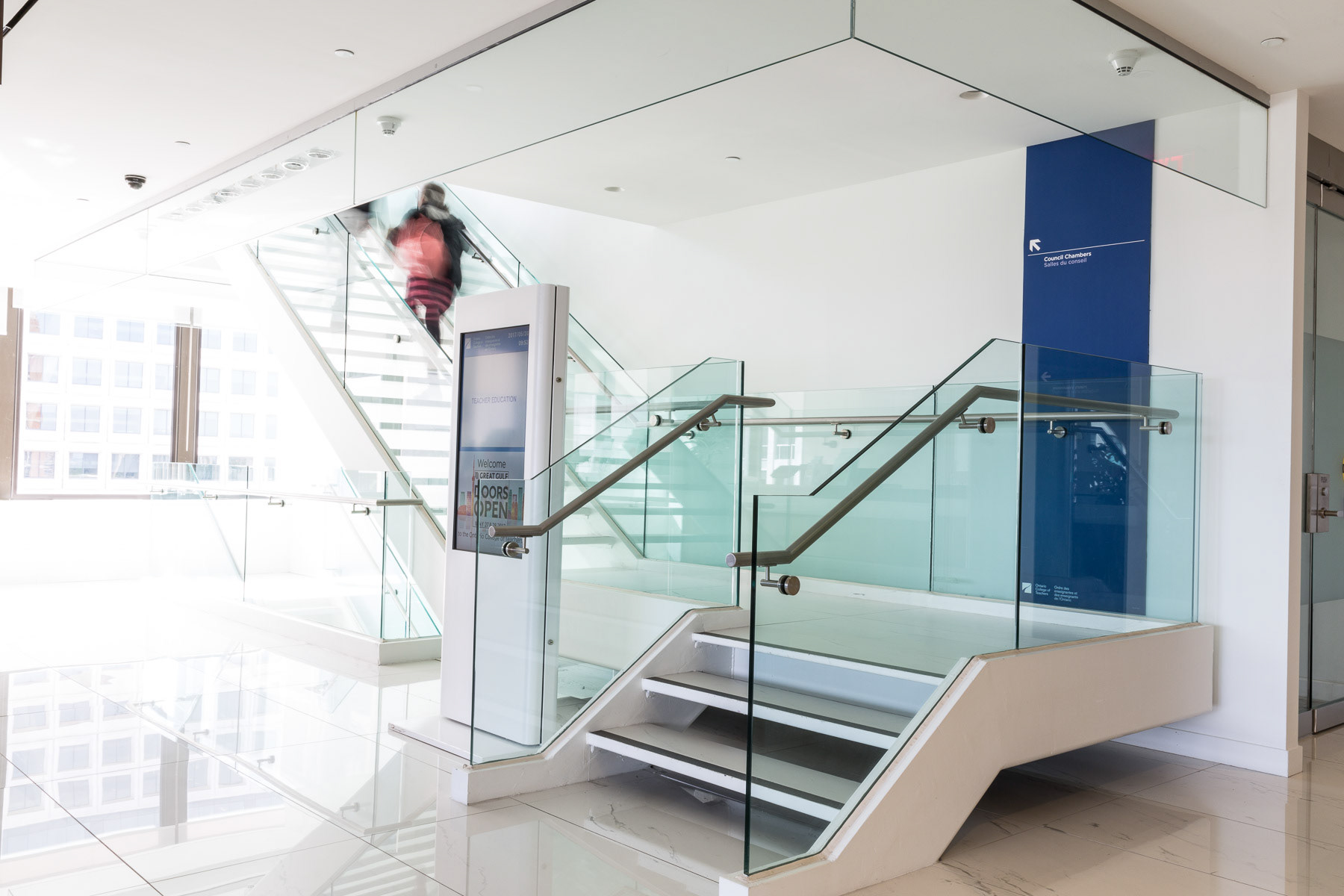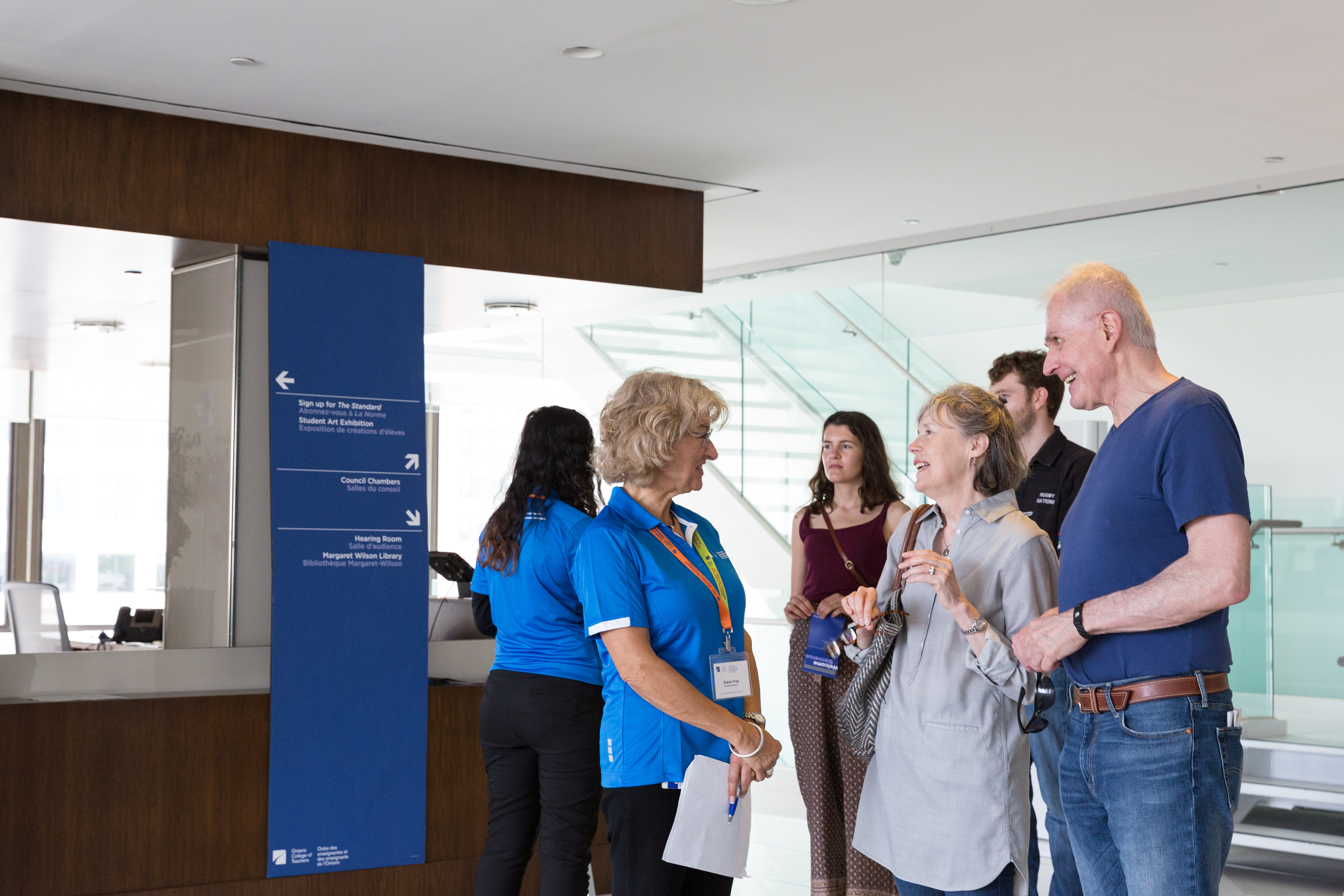 2018 Budget Document
Each year the Ontario College of Teachers produces a document for their Governing Council made up of Members and the General Public that outlines the Budget for the upcoming year and they get to review the budget before it gets finalized. This year the College needed to raise the cost of membership from $150 annually to $178 annually and this Budget needed to promote the benefits of doing so.
I was responsible for working directly with the Colleges Controller to not only create a document that promoted the fee adjustment but also create a document that was easy to understand for the average person by utilizing Infographics where possible to minimize any misunderstanding.
I created a document that is well laid out and easy to understand for the average person and promoted the benefits of the fee adjustment.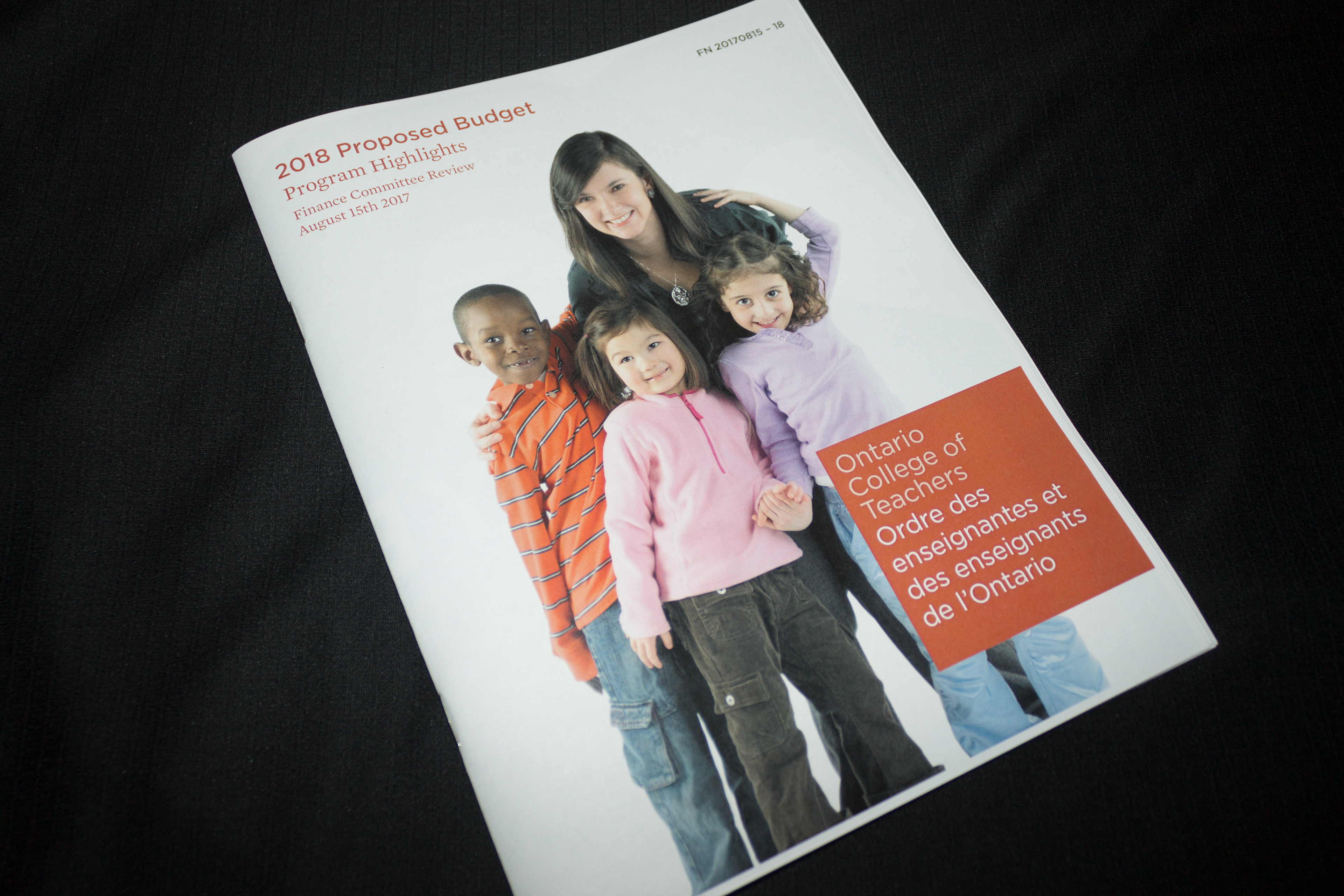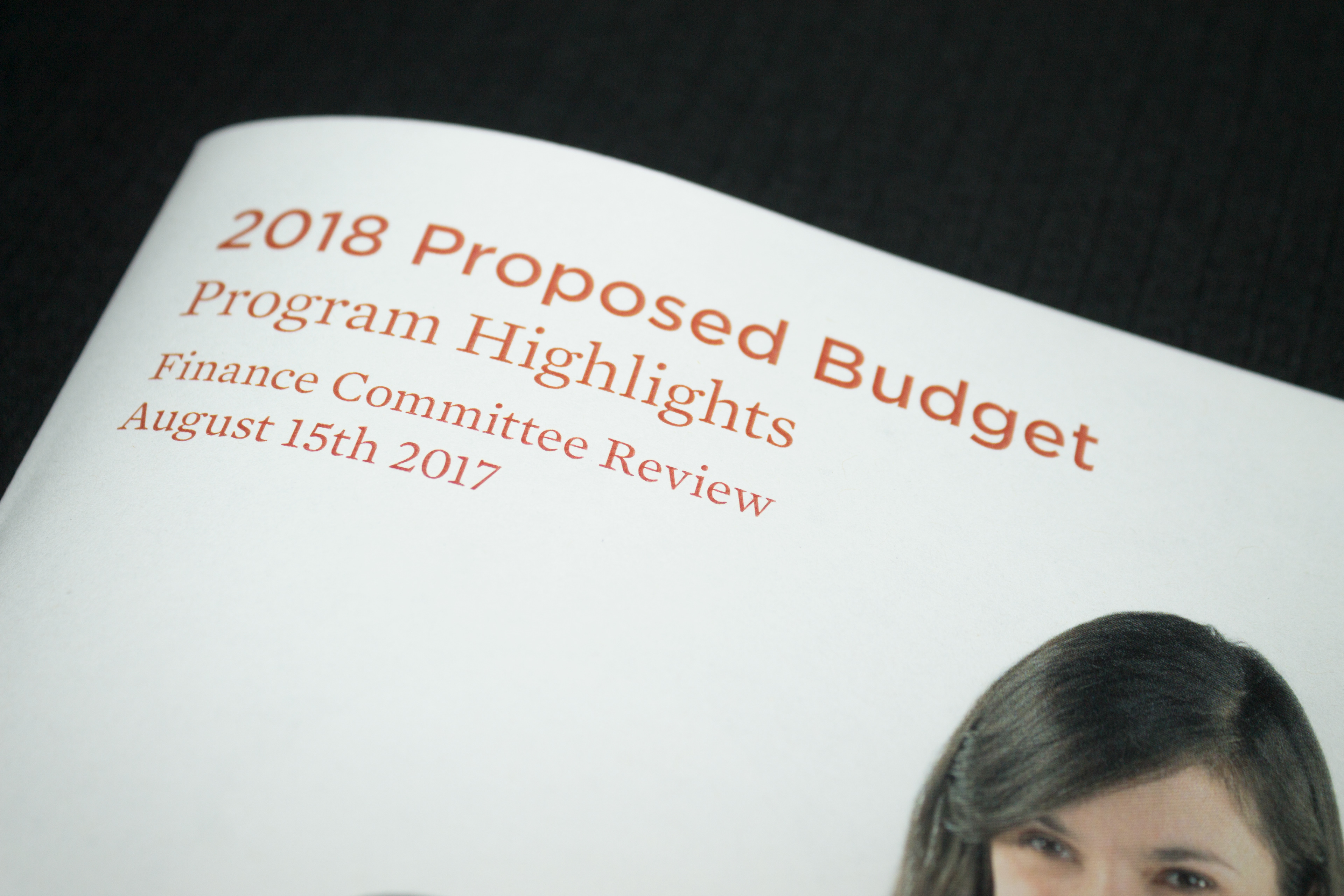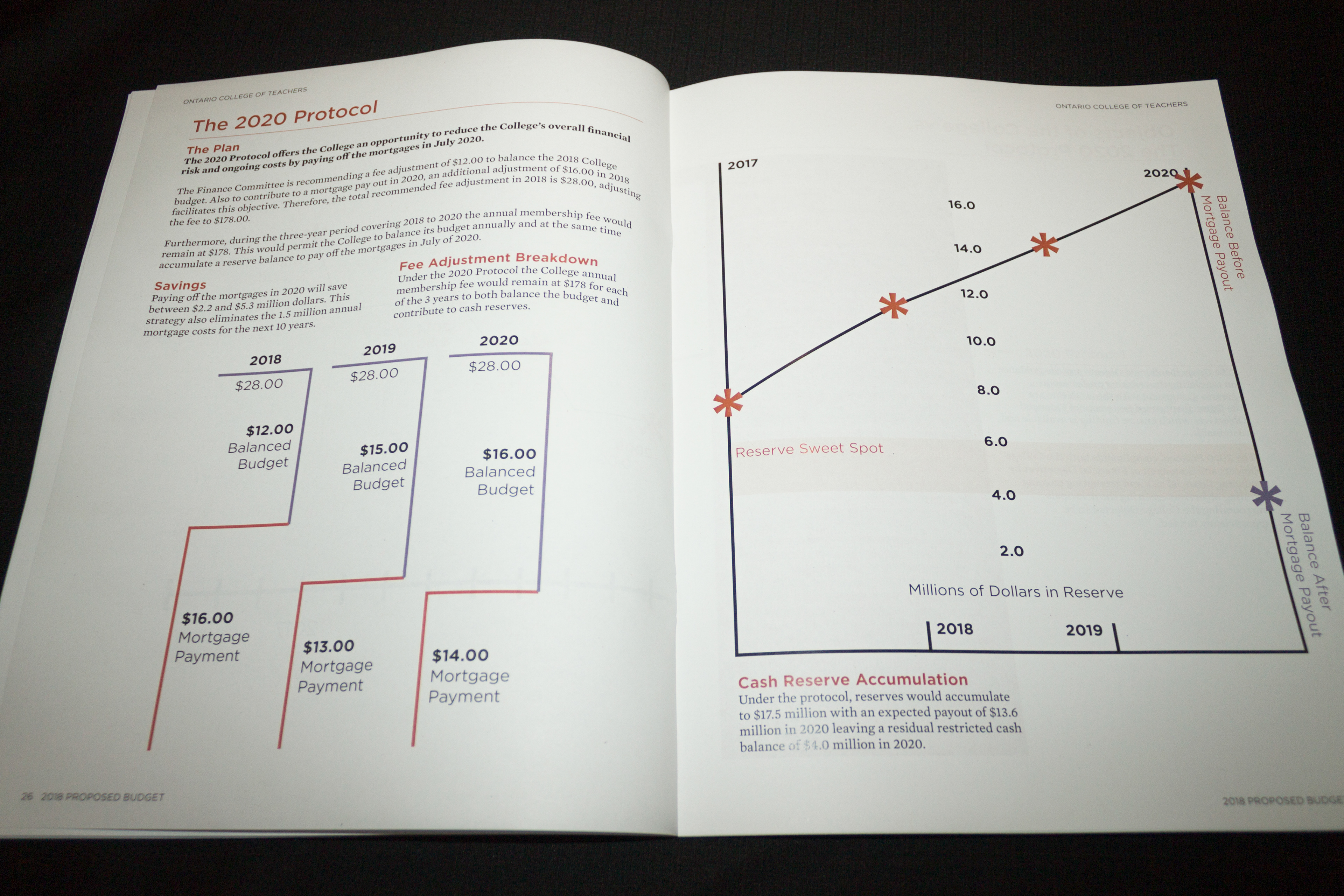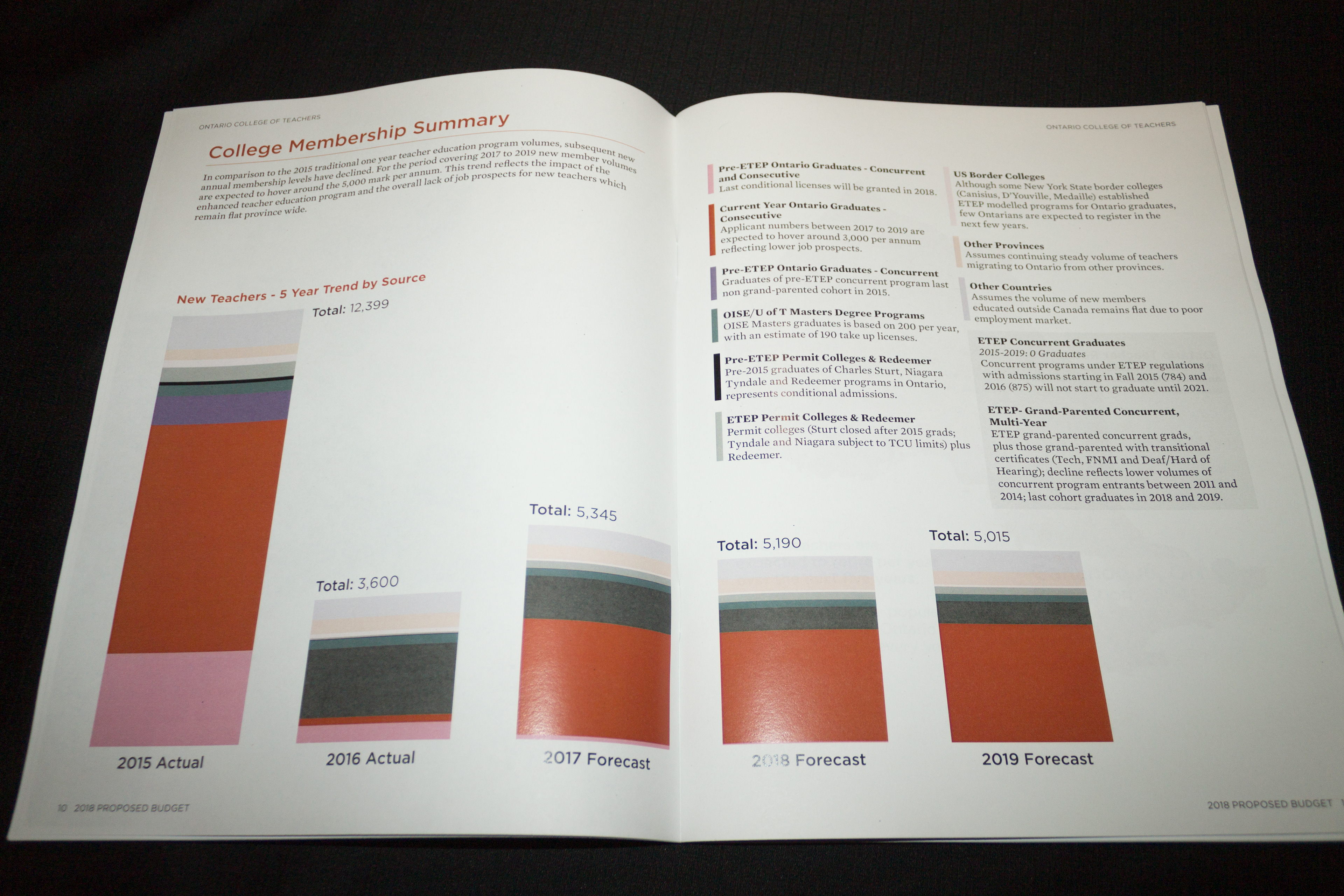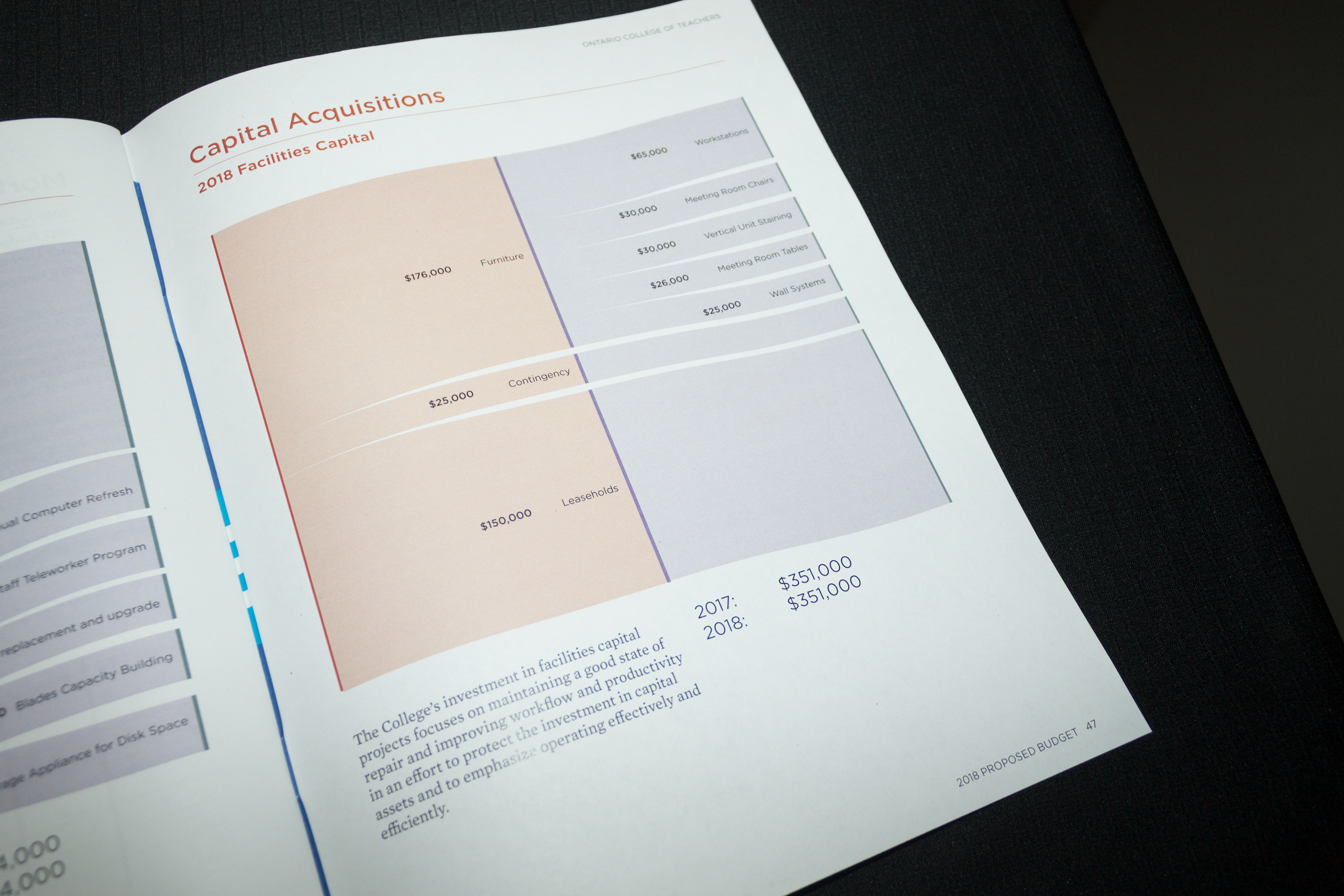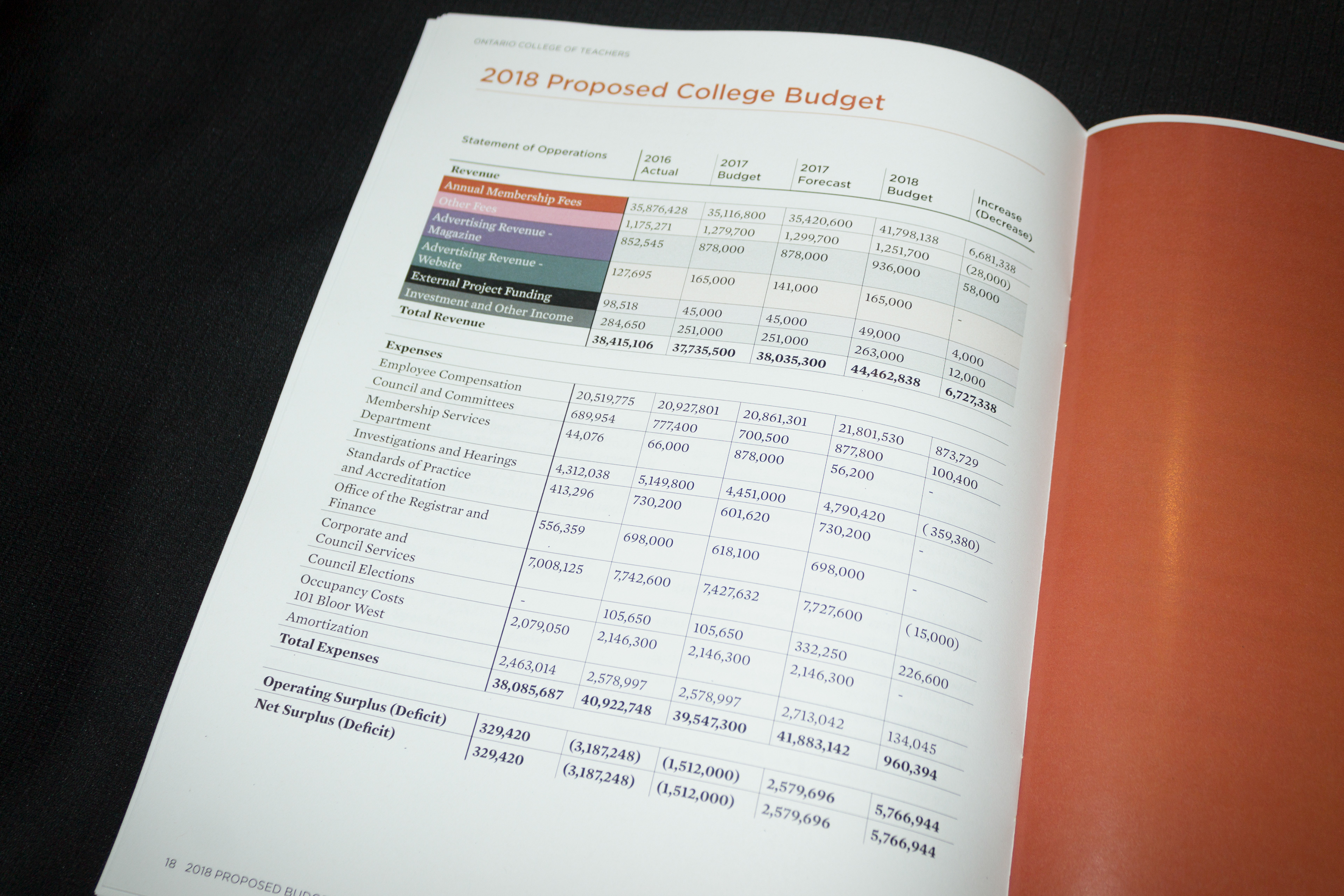 Other Projects
I was also responsible for producing the following documents,
- Branding for the 2017 Annual Charity Golf Tournament 
- 2016 Fair Registration Practices Report
- Caring for Haiti Resource Manual
- Supervisory Officer Qualification Program Guideline Document